SUNDAYS
9 AM & 11 AM – MALAK
10 AM – CITY
Our 3 Sunday worship experiences are life-giving with vibrant praise, empowering messages & a warm sense of community. Everyone is welcome! ​All Services have C3 Kids programs and we invite you to stay for a free coffee or drink following the Service.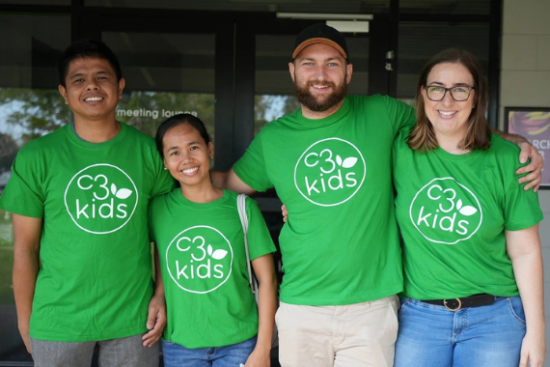 C3 Kids
Kids programs are run in every service and are filled with age-appropriate fun & learning.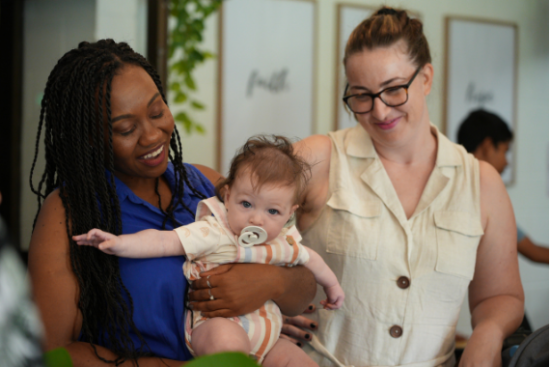 Parents Lounge
The Parents Lounge is a comfortable room adjacent to the Main Auditorium where parents with babies can relax, watch the service and feed or change their little one.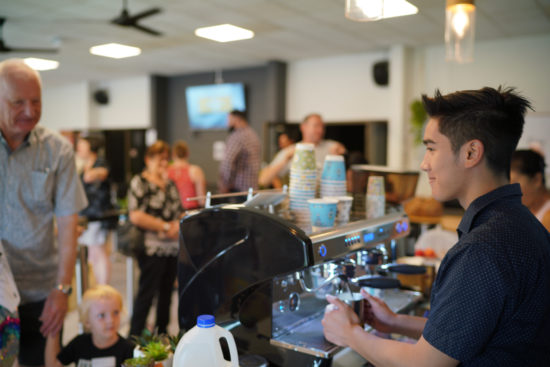 C3 Cafe
The café is open before and after all services with barista coffee & delicious food. It's a great space to connect with others, plus if it's your first time at C3 your coffee is on us!
Location
9AM + 11AM 62 Patterson St, Malak (Corner of Vanderlin Drive)
10AM 31 Woods St, Darwin (Level 1, Oaks Elan Hotel)

C3 Kids
C3 Kids runs at every service and our programs are both fun and powerful. At C3 Kids we love leading kids in their own relationship with Jesus and giving them great values to build strong lives. The bible is brought to life in engaging ways that will help your child's faith grow. We love meeting new children and our team will make your kids most welcome.
In our Malak Morning Services we have 3 Kids Age groups
Keep up to date via the C3 Kids facebook page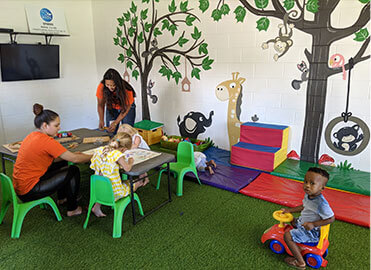 Sparks (Ages 1 – 3)
Our little ones have a fun room filled with toys and activities. Our nurturing team coordinate a simple program of free play, music and stories. If there's any problems or your child is overly upset, the team can easily contact you.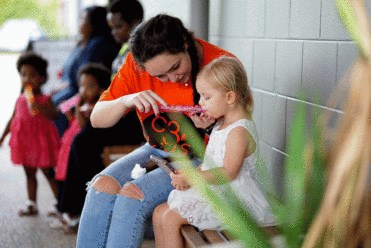 Livewires (Ages 3 – Transition)
Children in this age group enjoy a fun and interactive program with music, games, craft and teaching. Note: Children must be toilet trained.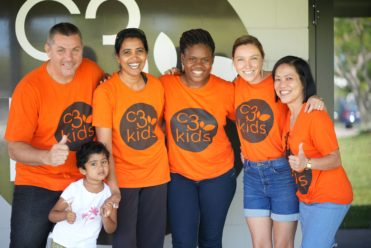 Transformers (Grades 1 – 5)
This group engages in a variety of fun activities and learning about God, using media and practical experiences. Children grow in their own relationship with God and become confident in their incredible value as a child of God.
In our City Morning service, there is a combined age Kids Program for ages 3-12 which includes a healthy snack of fruit.
C3 YOUTH
YOUTH CONNECT GROUPS (Grades 6-12)
We have a growing number of Youth Connect Groups where young people can find fun, belonging and encouragement for life. Everyone is welcome! For info on Youth Connect Groups email info@c3darwin.com and one of our Youth Team will be in contact.